Vietnamese Beef Carpaccio - Bo Tai Cham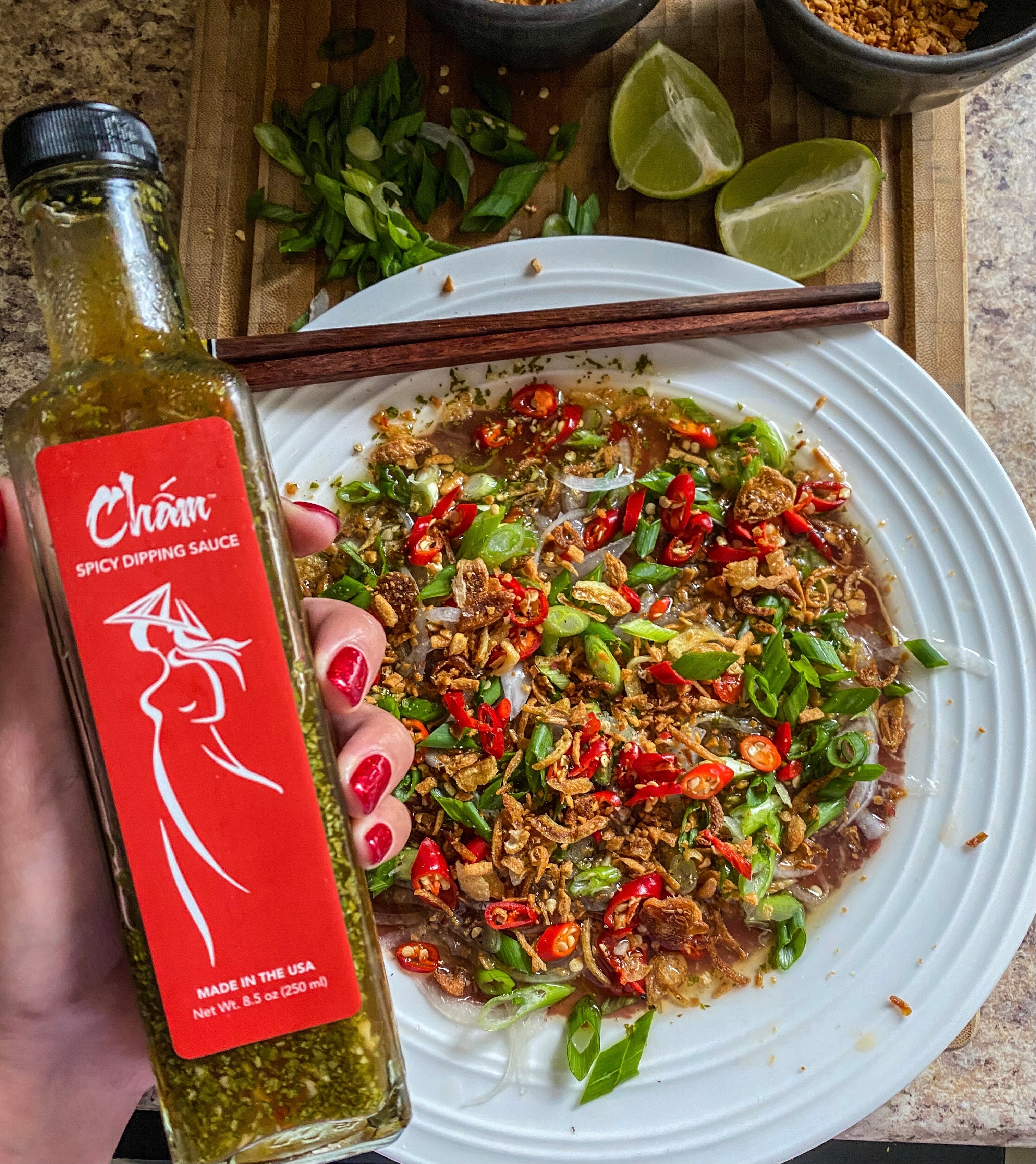 Bo Tai Chấm (Vietnamese Beef Carpaccio) by The Shellfish Cook
Bo Tai Chấm... like what I did there?
Check out my super simple recipe for Vietnamese beef carpaccio also known as #BoTaiChanh! See recipe below.
Ingredients:
- Chấm Dipping Sauce
- Raw thinly sliced filet mignon
- Limes
- Onions
- Sugar
- Vinegar
- Green onions
- Thai chili's (optional)
- Fried shallots/onions
- Fried garlic
- Black pepper (optional)
Instructions:
1. Thinly slice filet mignon and lay it out on a plate. Trick: Freeze meat for about 30-45 minutes. It will make it easier to thinly slice the meat.
2. Squeeze lime juice over the meat. This will slightly cook the meat.
3. Add thinly sliced onions to a bowl
4. Pour sugar & vinegar over the onions and mix around
5. Add the marinated onions on top of the meat
6. Pour vinegar juice over the meat
7. Pour Chấm Dipping Sauce over the meat 
8. Top with green onions, Thai chili's, fried shallots, fried garlic, & black pepper. 
9. Enjoy! 
FYI, you can skip the lime, vinegar, sugar, & chili's & JUST USE 
Chấm Dipping Sauce
. The sauce is made up of all of those ingredients plus fish sauce! I added the extra lime juice, sugar, vinegar, & chili's for a lil more sweetness, acidity, and heat.