Quick and Easy Baked Oysters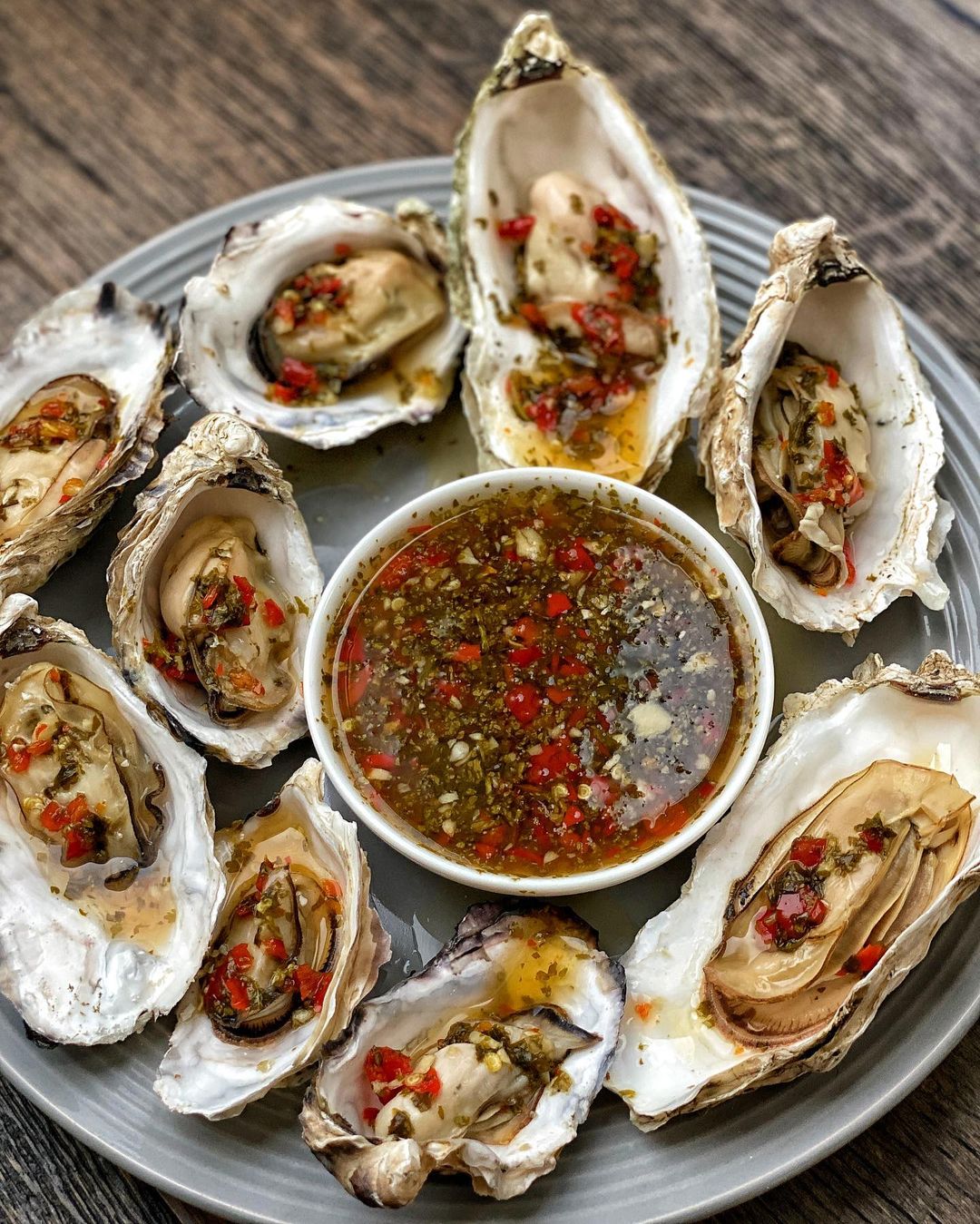 Quick and Easy Baked Oysters by David the Foodie
Heat your oven to 400 degrees. Arrange oysters in a single layer and bake for 12-15 minutes or until oyster shells begun to open. 
Using a gloves or tongs, carefully remove the top shell. Place on plate and drizzle approximately 1 teaspoon of Cham Dipping Sauce. Serve immediately. 
Follow David the Foodie for more inspiring food ideas. Be prepared to drool.