Chấm Compound Butter by CrittersLobster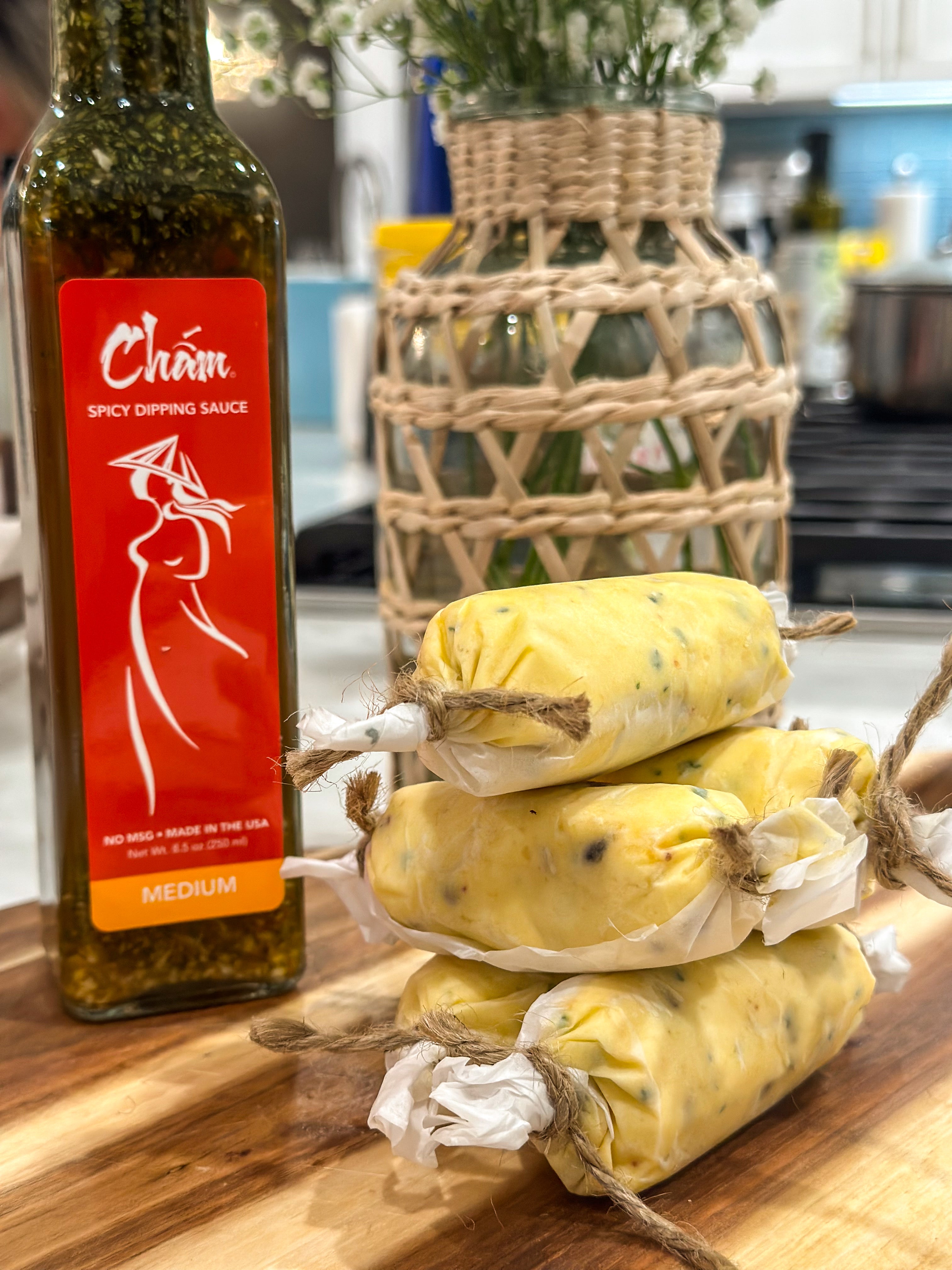 Chấm Butter by @critterslobster
Compound Cham Butter is one of the most versatile things to keep on hand. You can store it in the refrigerator or freezer, then slice it whenever you want to add herby richness to a dish. Use it on steak, fish, chicken, lobsters and more!
Ingredients:
- 4 oz. Cham Dipping Sauce
- ½ cup (1 stick) unsalted butter, softened
- 1 tablespoon chopped fresh basil (thyme, or rosemary
- Chili Flakes
- Pinch of Salt
- Parchment Paper
1 - In a bowl, mash together butter, herb, salt, chili flakes and Cham sauce.
2 - Spoon the butter onto a piece of parchment paper or plastic wrap, form into a log and wrap well. Chill for at least 3 hours before using.
Follow Denise at @critterslobster
https://instagram.com/critterslobster