Baked Salmon in Banana Leaves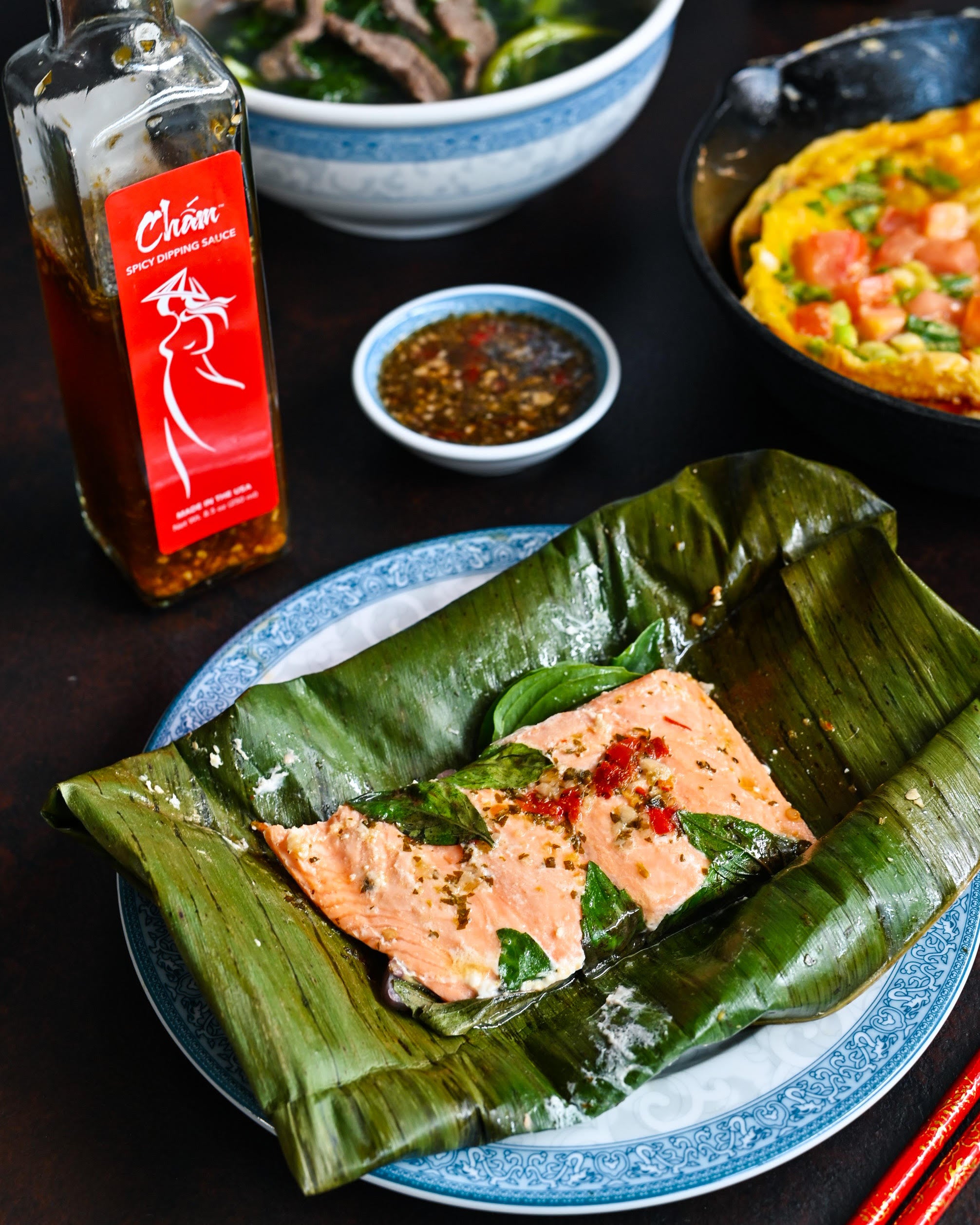 Made a simple baked salmon in banana leaves 
with shallots, basil, and Cham Dipping Sauce. Trying to put some leftover banana leaves to good use. They've been in my freezer since Tet.
Simple baked salmon recipe:
- sliced shallots
- basil leaves
- 1 tbsp of Cham Dipping Sauce
My first time baking in banana leaves so it's a good test run. You can bake yours  for 7-8 min at 350.
Super easy, fast, convenient, & delicious.
Follow
@occomestibles
for more delicious recipes and watch her reel on Instagram!