Fried Chicken Wings with Tamarind Dipping Sauce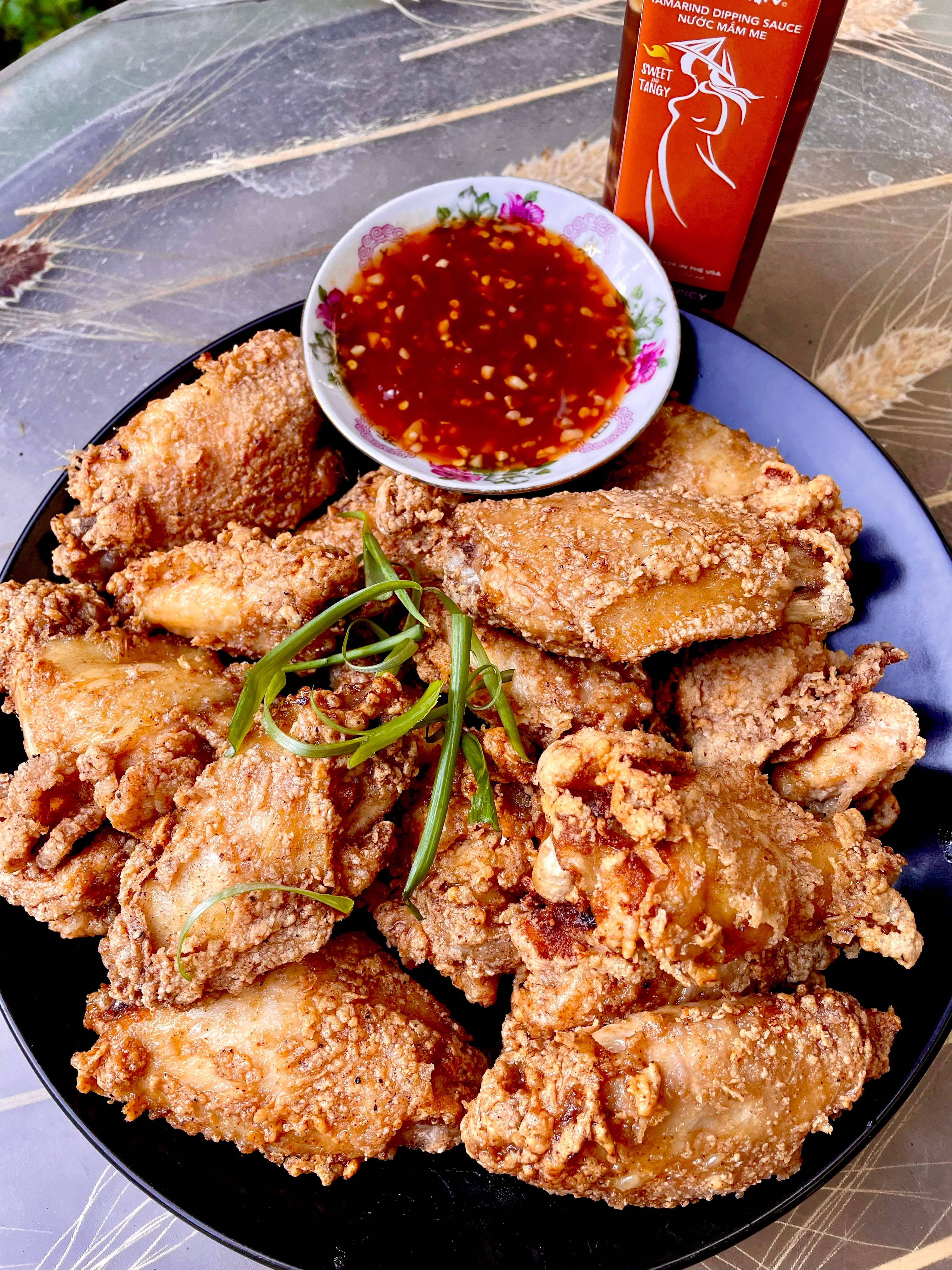 Guess what?  The new Tamarind Cham Dipping Sauce is great with fried chicken.
Fried Chicken Wings Recipe: 
ingredients:
2 tablespoon Vietnamese fish sauce
2 tablespoon superfine sugar (or just regular white sugar)
2 tablespoon paprika
4 garlic cloves crushed
3 pounds chicken wings split at the drumettes (We used drummets and wings and find it's easier to fry.)
2 cup cornstarch
1 tablespoon chopped cilantro
1 tablespoon chopped mint
Directions:
In a bowl, whisk the fish sauce, sugar and crushed garlic. 
Mix cornstarch, paprika, and black pepper.
Add the wings to cornstarch and toss to coat. Refrigerate for 3 hours, tossing the wings occasionally.
Heat the 2 tablespoons of oil in a small skillet. Add the minced garlic; cook over moderate heat until golden, 3 minutes. Drain on paper towels.
In a large pot, heat 2 inches of oil to 350°. Pat the wings dry on paper towels; reserve the marinade. Put the cornstarch in a shallow bowl, add the wings and turn to coat lightly. Dust off any extra. Fry the wings in batches until golden and cooked through. Drain on cooling rack and transfer to a bowl.
Top with the cilantro, mint and fried garlic and serve.
Recipe by Quyet Tran