Deep Fried Sweet Shrimp Heads and Shrimp Sashimi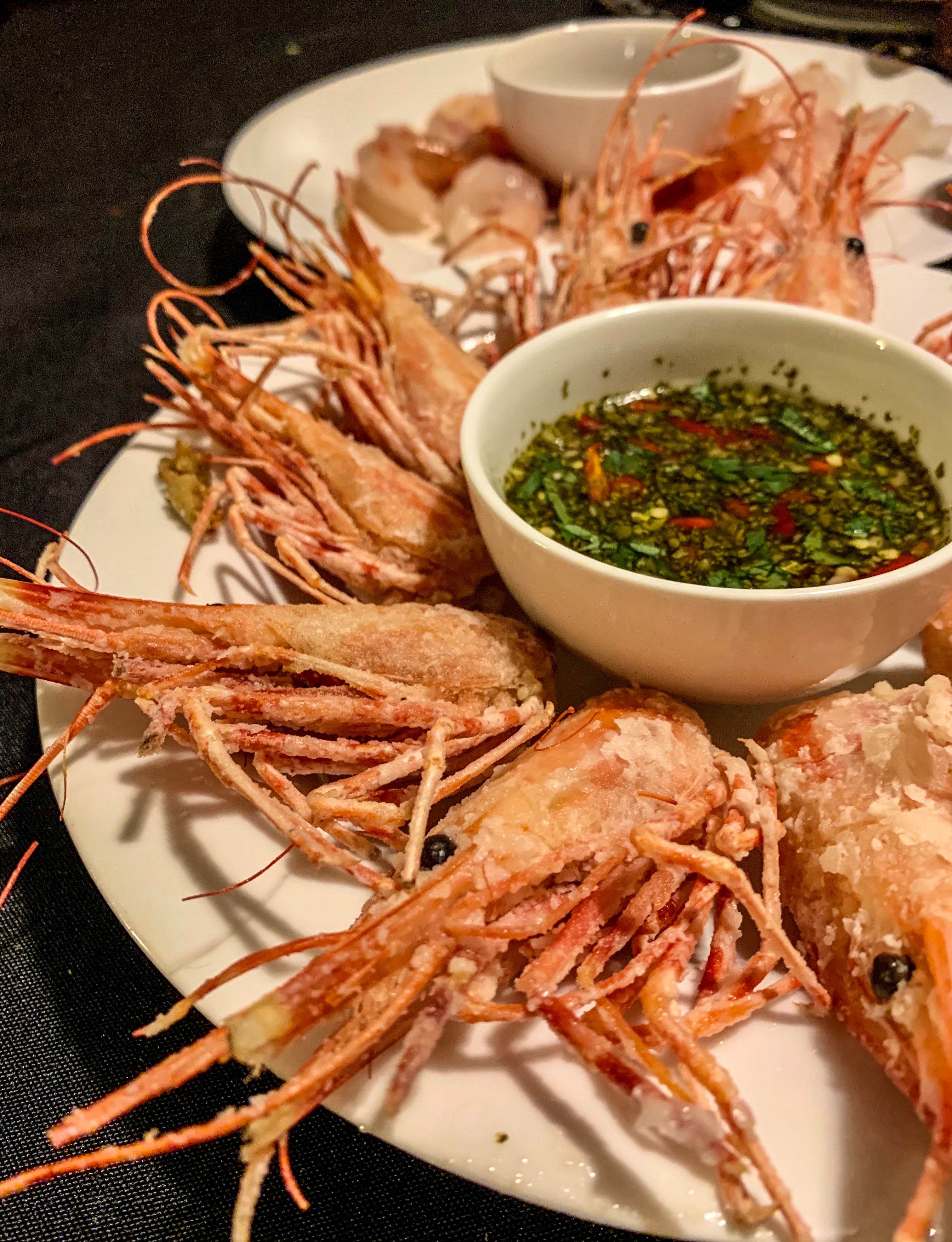 Deep Fried Sweet Shrimp Heads and Shrimp Sashimi by Kim's Kitchen Affair
2 lbs Fresh Sweet Shrimps
1/2 cup cornstarch
Cham Dipping Sauce

Recipe: 
I picked out the smaller sweet shrimps for sashimi and set the larger ones aside to steam. Take the smaller shrimps and break the head apart (leaving all the "gach" or eggs still in the head) peel the shells off, butterfly and leaving the tail on. Place shrimps on the plate, Saran Wrap, and immediately place in the freezer.
Pat the shrimp heads dry with a paper towel then place the heads in a bowl. Add about half a cup of cornstarch. Cover with lid (or place in a large zip lock bag) and shake well. Boil canola oil (or any cooking oil with high smoke point). Deep fry the shrimp heads in a small pot for about 1-2 minutes. Add one shrimp at a time. Then set aside on a paper napkins to drain the excessive oil. 

For Dippings:
I used 2 different dipping sauces. The first one is the Cham Dipping Sauce nuoc mam chua ngot or "sweet and sour sauce". Taste great for both the deep fried shrimps and shrimp sashimi. For sweet shrimp sashimi, I also used ponzu sauce with a bit of fresh wasabi.
Total cooking and prep time: 30 minutes
Follow Kim's Kitchen Affair for more tips and tutorials: Kim's Instagram Kim's Facebook and Kim's Youtube