CHẠO TÔM Shrimp Paste Wrapped Sugarcane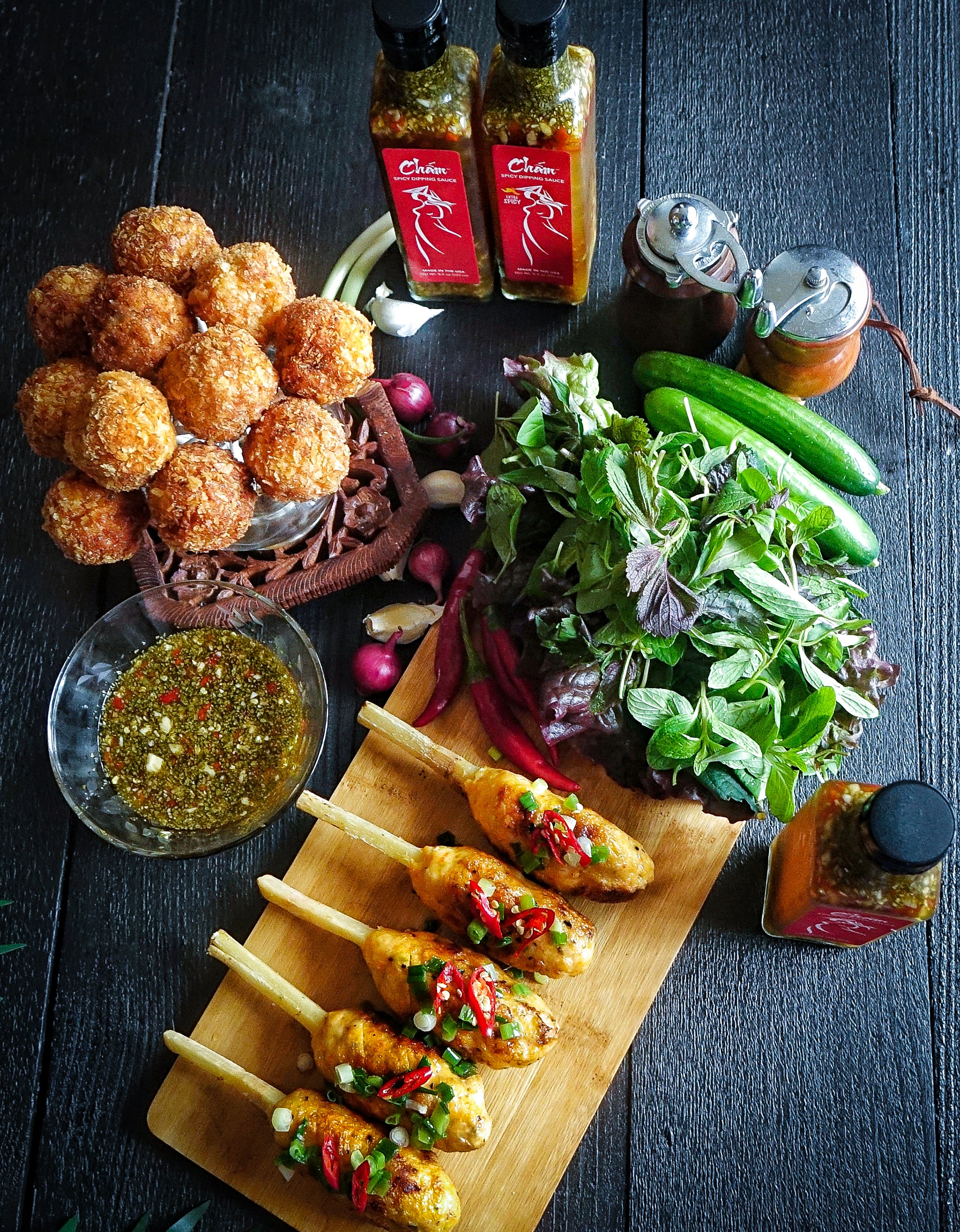 CHẠO TÔM Shrimp Paste Wrapped Sugarcane Recipe by 
Karen Quế
CHẠO TÔM/ shrimp paste wrapped sugarcane. And shrimp lollipops which is shrimp paste coated with panko bread crumbs then deep fry. 
2 lbs prawns, peeled, deveined, washed and dried well.
3/4 cup pork fat, cut into small cubes add 1/4 tsp sugar and mix around 
2 tsp tapioca starch
1 tbsp mushroom powder 
1 tbsp sugar
¼ tsp salt
1 tsp black pepper
1 tsp korean pepper powder
1 tbsp annatto powder or oil for color
4 garlics, minced
4 small asian shallots, mimced
2 white heads of green onion, minced
Put peeled shrimps in food processor and pulse a few times till smooth. Put out in a bowl.
Then season shrimps with, all the seasoning, slowly blend in pork paste then all the minced garlics, shallots scallion heads last. Using your hands to blend and knead. This will help the paste be firmer.
Then refrigerate for 1-2 hours 
Wrap shrimp paste using,
1 can sugarcanes, cut thick enough to withhold the shrimp paste. Steam for 10 mins. Then grill or fry.
4 green onion, chopped to make scallion oil
For shrimp paste lollipops: form into balls then coat with panko bread crumbs and deep fry till golden on medium low heat
Follow Karen Que for more beautiful yet tasty recipes: