Banh Cuon Vietnamese Steam Rice Rolls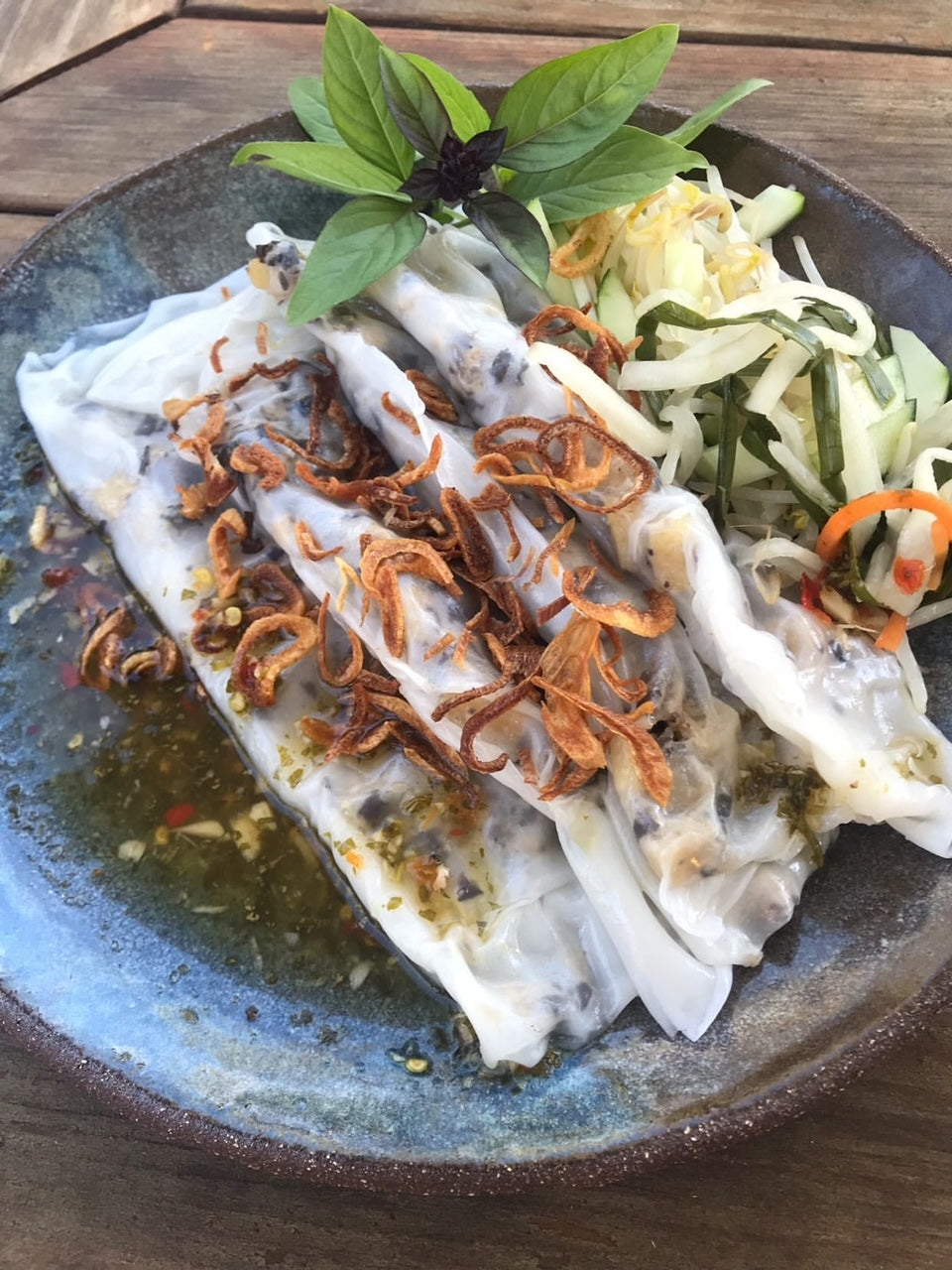 Banh Cuon Vietnamese Steamed Rice Rolls By The Ravenous Couple
Banh cuon is a very light crepe often with ground pork, minced wood ear mushroom, and onions and eaten with Vietnamese ham (cha lua), steamed beansprouts, and cucumbers. Another variation arising from a village in Northern Vietnam famous for their banh cuon is called banh cuon "Thanh Tri" a style where the crepe is not rolled but kept in sheets without any filling, and sprinkled with fried onions.
Batter:
1 bag of Rice Flour (16 oz)
Tapioca flour (8 oz)
1 oz. Potato Starch
1 tablespoon Salt
7 cups of water
Filling:
1 lb ground pork
1 cup Wood Ear mushrooms (soaked and drained and chopped into small pieces)
1 medium onion
1 shallot, thinly diced
1 tbs fish sauce
fresh cracked pepper
Accompaniments:
Fried Shallots
Bean Sprouts (steamed-microwave covered for about a minute)
Cucumber (thinly juliened)
Cham Dipping Sauce
Cooking oil, brush, large tray

Full recipe and instructions on how to make this delicious dish, click here.
Follow The Ravenous Couple on Instagram!